Energy Minister and industry leaders share views on managing change
By Sean Mallen
At a conference titled "Innovation and Disruption/Solving for X" the most-anticipated speaker was a player in the biggest disruption in Ontario this past year — the provincial election.  Greg Rickford was only a few months into his job as the Minister of Energy, Mines, Northern Development and Indigenous Affairs in the new government of Premier Doug Ford, so naturally the energy insiders attending the APPrO 2018 conference were most curious about what he had to say.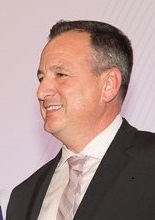 The Hon. Greg Rickford Rickford was tied up with matters at the legislature and arrived a few minutes after the beginning of the evening banquet, but he quickly made his presence felt, asking APPrO President and CEO David Butters to make some introductions at several tables.
"I liked the way he worked the room.  I thought that was good.  It's really important for a minister this early on to meet people," said Butters.
In his speech, Rickford focused on the meat and potato issue of the price of power.
"I believe that we had lost our energy advantage," said Rickford, blaming electricity costs for Ontario's massive job losses in manufacturing.
He highlighted the Ford government's cancellation of the cap and trade program, the Green Energy Act and a host of renewable contracts.  Rickford promised to secure electricity at a better price by having suppliers compete in Ontario's energy market, while expressing confidence that the IESO's market renewal process will result in lower costs.
"We are evaluating and reassessing the structure of energy in the province…from regulation to procurement and all points in between, in an effort to drive hydro costs down for families and for businesses," he said.
The minister said the government does not feel an immediate need to act on the IESO's predicted energy gap for 2023, saying that it has already been taken into account in planning and noting that long-term energy forecasts can change.
"I believe the most prudent approach…is to wait until we have greater certainty," he said.
Rickford's view was echoed in an earlier speech to the conference by IESO President and CEO Peter Gregg.
"The province is, in fact, energy adequate for the next two decades," said Gregg.
"The potential gap that may emerge in the next five years is proportionally very small and is best filled with resources that do not require long lead times and long-term commitments."
Gregg said that decisions will be made on any necessary actions by the end of 2019.
Reflecting the theme of the conference, the head of the IESO observed that everyone in the sector must adapt and evolve in the face of an ever-changing array of technological and policy changes.   He said he believed that the ongoing Market Renewal process should make the system more adaptable, "increasing the system's ability to adjust to changing supply and demand dynamics."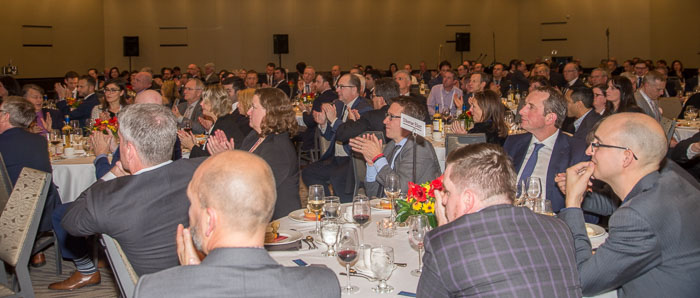 But conference-goers recognized that political considerations always play an inescapable role in energy planning and policy.
In a panel titled "What generators are concerned about", Evan Bahry, President of the Independent Power Producers Society of Alberta (IPPSA) drew knowing laughs from the audience when he cited a common phenomenon: "I don't know if you're familiar with this --when one government challenges everything that a previous government has done." 
Ontario is living through political change and Bahry's home province faces a hotly-contested election in the spring, when the newly-constituted United Conservative Party will attempt to unseat the NDP government of Premier Rachel Notley. 
When the panel was asked for its advice to policy makers, David Butters gave a pithy response.
"Three words. Leave us alone.  Add a fourth: please," he said.
He elaborated.
"We've got a good system. We've spent a lot to make it reliable and cleaner.  This is the lifeblood of our economy.  The system is never finished. It's always being refurbished.  We have to ensure we have a truly investible climate for energy.  Let's be very careful, thoughtful. And then leave us alone."
A former minister in the last Tory government in Ontario, Steve Gilchrist, was sceptical of the ability of governments and the civil service to adapt — particularly when dealing with a complicated file like energy.
"We don't tend to elect scientists and engineers.  They don't show up at Queen's Park armed with the kinds of complex policy background that prepares them," said Gilchrist, now the President of Cinergex Solutions, a firm that is working to develop waste to energy facilities.
"There's an institutional resistance to change -- if I don't do anything, I won't do anything wrong."
The conference heard that one of the most profound changes to the system, distributed energy, is already well underway.
"Market forces will push us towards decentralization. That is a huge change," said Anthony Haines, the President and CEO of Toronto Hydro. 
"I think it will be inevitable…all driven by customers asking for it."
Panellists were asked what a North American LDC will look like in 2025, a question which produced a provocative response from Gordon Kaiser, CEO of the Alberta Market Surveillance Administrator and a former Vice-President of the Ontario Energy Board
"Short answer.  It will not exist," he said.
"It won't be electric.  It'll provide water, electricity and gas.  Why?  because a multi-utility model will provide efficiencies they need to survive."
Haines responded with his belief that there will still be a role for LDCs, but it will evolve into an "enabler", an organization that will still be there to move power from place to place.
Sean Mallen is a communications consultant and formerly an award-winning journalist with Global News.  His new book Falling for London, a memoir of his time as a foreign correspondent, is published by Dundurn Press.
See also Sean Mallen's related posting on the discussion of power pricing issues at the same conference.
Photos by David Smiley.