Ontario Waterpower industry anticipates investment of $1.2 billion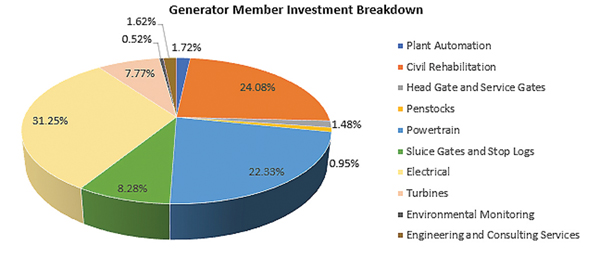 Planned investments in existing waterpower infrastructure in Ontario over the next five years totals approximately .2 billion. While there may be a lull in new Greenfield development in the province, Ontario's waterpower industry continues to invest in its infrastructure, ensuring that existing assets will contribute to the province's electricity requirements for decades to come. To assess the nature and extent of these investments, the Ontario Waterpower Association (OWA) reached out to the owners and operators of the more than two hundred twenty (220) facilities in a recent Generator Member Analysis Survey. The results of this survey, as presented below, indicate that over the next five years, a conservative investment of more than $1.2Billion is expected. The OWA also investigated the key regulatory input costs that could be reduced through Red Tape Reduction measures and is using the data collected to advance efficiencies. Reducing regulatory overlap and duplication will undoubtedly increase investment confidence, suggested Paul Norris, OWA President.
See related story on the new investment planned on the New York side of the Niagara Falls water power project: NY to extend Niagara Falls GS.