New Hydro One CEO plans to strengthen ties with government and stakeholders
On March 28 Hydro One's Board of Directors announced the appointment of Mark Poweska as the company's new President and CEO, following an extensive international search process.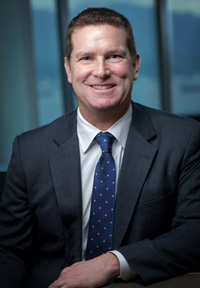 Mr. Poweska is a highly regarded leader with deep experience in the electrical utility sector. With over 25 years of experience at BC Hydro, he previously served as Executive Vice President, Operations, with responsibility for all aspects of the company's electricity generation, transmission and distribution operations.
    "Building on 100 years of proudly powering homes and businesses in Ontario, we believe Mark is the right person to focus on what matters most to our customers, employees, investors and all stakeholders," said Tom Woods, Chair of the Board of Hydro One.
          "One of my first priorities will be to solidify the executive team and build relationships with the Government of Ontario, our customers and communities, indigenous leaders, investors, and our partners across the electricity sector," Poweska said during a conference call reported in the Financial Post. "At the same time, I will be working to earn the trust and confidence of the investment community."