TransAlta to supply Sarnia blockchain service company with power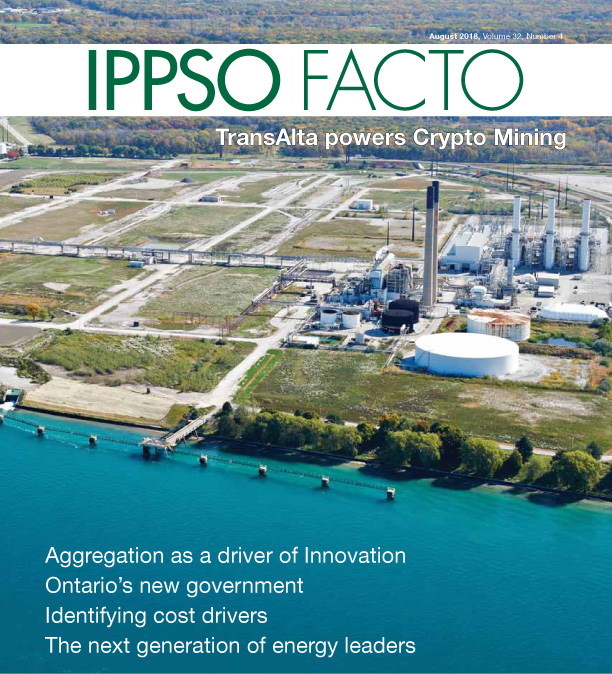 Sarnia, Ontario: Blockchain technology company BitCity Inc. announced June 19 that it has entered into a "transformational" Power Purchase Agreement (PPA) with TransAlta Renewables to develop an industrial scale crypto-mining and hosting facility at TransAlta's Bluewater Energy Park (BEP) located on the shore of the St. Clair River in Sarnia.
          "One of the new economy's most interesting and rapidly-growing sectors has found a home at TransAlta's Bluewater Energy Park," said TransAlta Renewables President and CEO John Kousinioris. "We are pleased to welcome BitCity, a leader in the blockchain data processing and cryptocurrency mining environment, to our Sarnia, Ontario cogeneration location. Building on our expertise in cogeneration and the scale of our operations in Sarnia, this agreement represents a new opportunity for TransAlta Renewables in the financial technology space."
          BitCity and TransAlta Renewables have agreed upon a five-year PPA that includes a further five-year extension with a behind-the-fence fixed power rate. The power purchase agreement immediately provides BitCity with up to 22 MW of power, scaling to 35 MW in Phase Two, with potential for additional power in the future. Lease agreements for existing building space and land for mobile mining are being finalized between the two parties.
          "This site is perfectly suited to our future crypto-mining and hosting facility, and with all the available and serviced land, makes the ideal location to deploy mobile mining units," explains BitCity CEO Brandon Keks. "We are thrilled with the partnership we have created with TransAlta and we believe this site has the potential to be a global showcase for cryptocurrency mining."
          BitCity is a Toronto based blockchain technology service company with a focus on the future of cryptocurrency mining and hosting solutions.