Yukon's Kluane First Nation to build 300 kW of wind power
Energy Central reported September 8 that the government of Canada had announced C$3.1 million in funding for the Kluane First Nation (KFN) to install and operate wind turbines that will help reduce their community's reliance on diesel.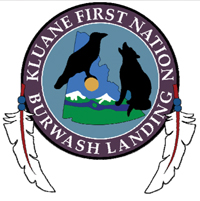 The community will integrate three 100 kW turbines in Destruction Bay, Yukon, providing a renewable energy source for their local power grid, reducing greenhouse-gas emissions and creating local jobs, says Natural Resources Canada.
          Natural Resources Canada's C$2 million contribution came from the Clean Energy for Rural and Remote Communities Program, part of the government of Canada's "Investing in Canada" infrastructure plan. Crown-Indigenous Relations and Northern Affairs Canada contributed C$1.1 million from the Northern REACHE Program. Both programs invest in projects designed to reduce reliance on fossil fuels in Canada's rural, remote and Indigenous communities.
          KFN Chief Bob Dickson commented that Kluane First Nation has been working on renewable resources since the 1980s on micro hydro, geothermal, wind and biomass heating, and seeing the project come to fruition has been a huge accomplishment for all parties involved.