Alberta town claims Canada's largest municipal rooftop solar
Airdrie, Alberta: The City of Airdrie and ENMAX announced July 10 the completion of what they say is Canada's largest municipal rooftop solar installation. A 3,800 solar panel, 1.55 megawatt system is now providing renewable energy to Airdrie's Genesis Place Recreation Centre, meeting up to 30 per cent of the facility's annual electricity needs and reducing costs by up to $80,000 annually.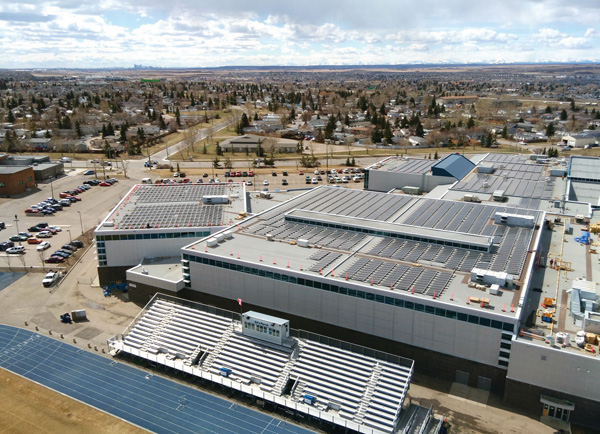 The solar array is expected to export approximately 140 kilowatts per hour back to the city grid during peak summer months. A second phase, due to be completed in September, will include 240 modules on a double wing carport in the parking lot of Genesis Place.
          The project was made possible due in large part to funding from the Municipal Climate Change Action Centre and the Federal Gas Tax Fund.
          See also related story, "Alberta town to run entirely on solar," elsewhere this issue.