New geothermal energy prototype planned
Federal Natural Resources Minister Amarjeet Sohi announced $6.7 million in federal funding April 25 to support Eavor Technologies Inc.'s approach for the next generation of geothermal engineering in Alberta.
    Calgary-based Eavor Technologies Inc. is developing a prototype for a closed-loop geothermal system for heat and electricity, using drilling technology developed for oil and gas. The federal funding, provided by Natural Resources Canada's Clean Growth Program and Sustainable Development Technology Canada, will go toward construction of a demonstration facility for the Eavor-Lite facility, a collaborative effort with Precision Drilling, Shell New Energies and a number of other key partners, near Rocky Mountain House, Alberta.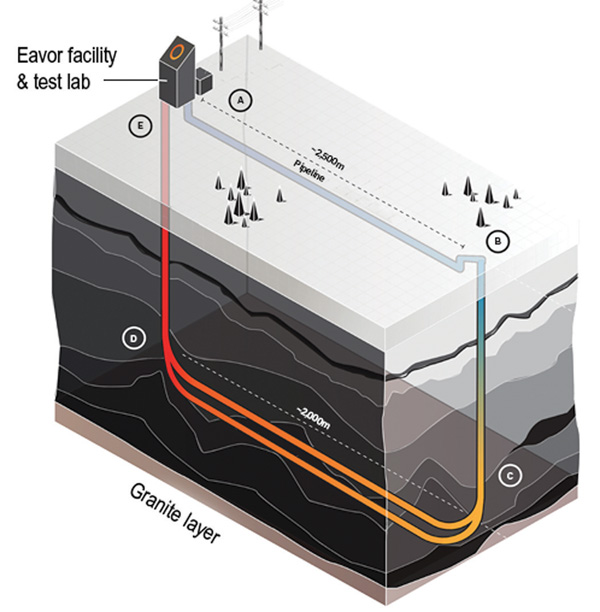 Eavor says its "disruptive" new solution, Eavor-Loop, will be "the world's first truly scalable form of green baseload power, by mitigating or eliminating many of the issues that have hindered the expansion of traditional geothermal solutions." Two vertical wells are drilled several kilometres deep, with many horizontal multilateral wellbores several kilometres long, all forming a sealed loop. A "benign, environmentally friendly" working fluid circulates in the closed loop. The working fluid circulates naturally without requiring an external pump due to the thermosiphon effect of a hot fluid rising in the outlet well and a cool fluid falling in the inlet well. Eavor says its system will generate industrial-scale electricity, or produce enough heat for the equivalent of 16,000 homes with a single installation.