Federal carbon pricing goes easy on coal power, CD Howe finds
Relative to a single economy-wide carbon price, the federal government's proposed output-based carbon pricing for electricity  is biased towards coal-fired power generation and would discourage rollout of renewable power, according to recent research released by the CD Howe Institute.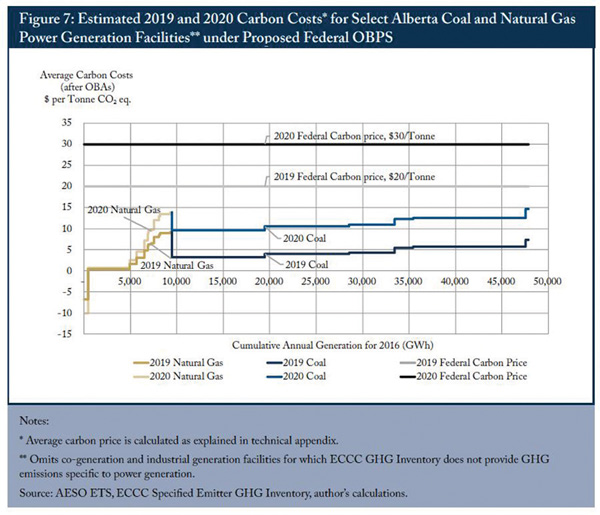 Grant Bishop, author of the peer-reviewed report "Moving the Coal-Posts", noted that proposed federal rules would charge lower carbon costs for generation by coal, relative to natural gas.  As well, the proposed federal output-based pricing would provide credits to coal and natural gas but not to zero-emission forms of generation – like hydro, wind or solar.  The result would be that renewables would be less competitive relative to carbon-intensive forms of generation.  Mr. Bishop notes that the federal government has still not published final regulations for its output-based pricing system – even though the federal backstop has applied since January in designated provinces including Ontario.
    Unlike the uniform "one product, one benchmark" approach to output-based pricing in Alberta, the proposed federal system uses one benchmark for coal (1,000 tonnes of CO2 equivalent per GWh) and another for gas (370 tonnes per GWh). No allocation is made for renewables. Under an output-based pricing system, facilities in emission-intensive, trade-exposed sectors receive special credits for each unit of production so that they only pay for the difference between their own emissions and the benchmark.
    Mr. Bishop is concerned that the system as proposed would "create a distortion to the dispatch and to the market for new investment." The proposed federal carbon system sets benchmarks that are differentiated by fuel. Emitters only pay the carbon price on the portion of their emissions that exceed the benchmark. They pay proportionately higher emission costs if they have higher carbon intensity. "A fuel-specific benchmark will mean that a higher emission coal plant could pay a lower cost for each tonne of GHGs than a natural gas plant." As an example, a typical Alberta gas fired power plant emits around 480 tonnes per GWh, whereas a coal fired power plant emits something in the range of 1,000 tonnes per GWh.
    In summary, "Ottawa should consider going with a single benchmark approach," he says.
          For more information, see "Moving the Coal-Posts: Ottawa's Wrong Turn on Carbon Pricing for Electricity Generation" at www.cdhowe.org.