Utah apartment complex includes 12.6 MWh of solar storage
 Rocky Mountain Power, sonnen and the Wasatch Group announced what they call a first-of-a-kind network of solar powered battery storage systems, better known as a Virtual Power Plant (VPP), August 27.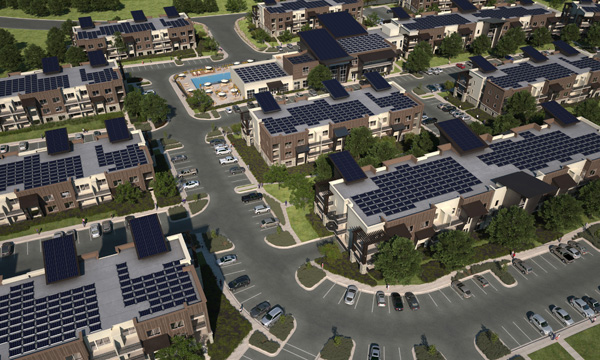 The Soleil Lofts apartment community in Herriman, Utah features over 600 individual sonnen ecoLinx batteries, totaling 12.6 megawatt-hours of solar energy storage, powered by 5.3 MW of PV modules, that is fully managed by local utility Rocky Mountain Power to provide emergency back-up power, daily management of peak energy use and demand response for the overall management of the electric grid.
          Residents were expected to begin moving into the Soleil Lofts apartments in September 2019 and the final building is scheduled for completion in December of 2020. When completed, the Soleil Lofts community expects to be the largest fully installed and operational residential battery demand response solution in the United States.