NY to extend Niagara Falls GS
New York Governor Andrew M. Cuomo announced July 31 that the New York Power Authority is launching a 15-year modernization and digitization program to significantly extend the operating life of the Niagara Power Project, the largest source of clean electricity in New York State and one of the country's largest hydroelectric projects.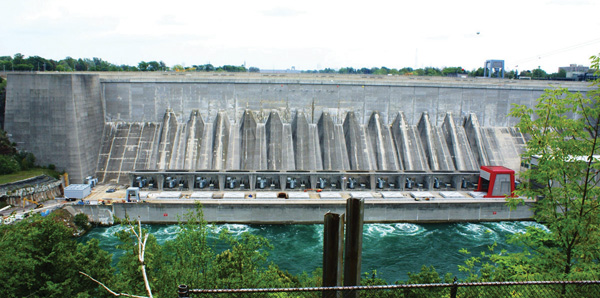 Photo credit: Wikimedia Commons "The Niagara Power Project is New York's largest source of clean electricity and this modernization project will allow it to continue operating for another 50 years," Governor Cuomo said. "This extraordinary investment is a crucial part of our nation-leading plan to decarbonize New York's electric power system by 2040 and will continue supplying job-producing companies across the state with clean, low-cost energy."
          The improvements will include replacing aging equipment with the latest machinery reflecting advanced digital technologies for optimizing the hydroelectric project's performance. NYPA's Board of Trustees approved the major capital investment in the Niagara project, which began operating in 1961, at its July 30 meeting. The $1.1 billion investment makes Next Generation Niagara the largest capital project in NYPA's history.