DOE releases resilience model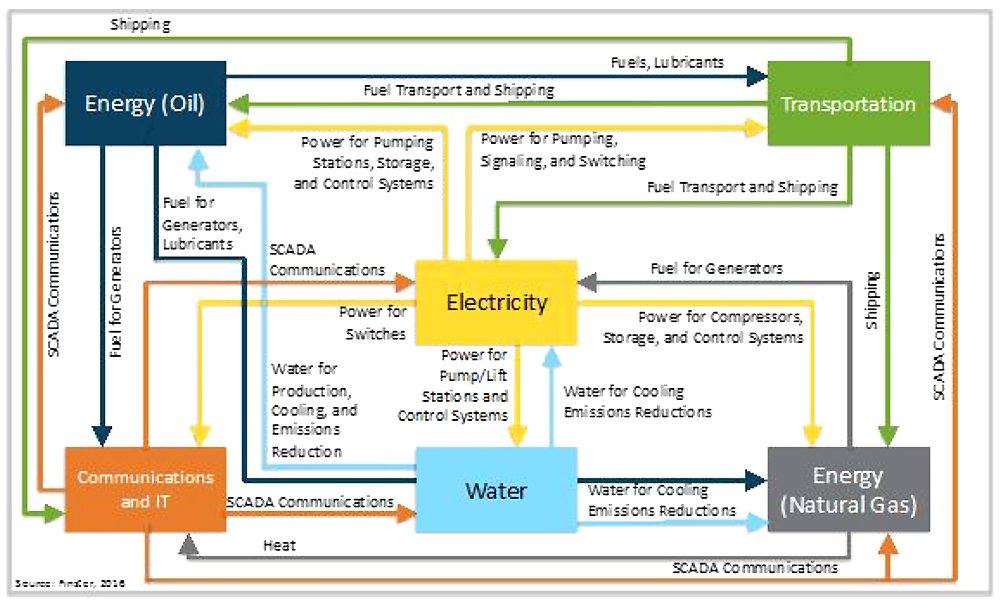 Interdependencies between the electric grid and other infrastructures To growing concerns over threats to North America's energy infrastructure, from extreme weather events to cyber and physical attacks, the US Department of Energy's Office of Electricity has released its report on the development of the North American Energy Resilience Model, or NAERM. The report features a "comprehensive resilience modeling system" for the North American energy sector and its associated infrastructure. The effort will advance existing capabilities to model, simulate, and assess the behavior of electric power systems, as well as associated dependencies on natural gas, and other critical energy infrastructures.
          Additionally, the NAERM will enable "the systematic identification of threats to the nation's energy infrastructure, the development of market approaches for resilience investments to reduce exposure to these threats, and enhanced situational awareness and sophisticated analytics to minimize the impact of threats and increase resiliency as they evolve in real time." The ultimate goal of the project is to provide real-time situational awareness and analysis capabilities for emergency events and optimal operations and recovery, enabling the Federal Government and industry to quickly and effectively prepare and respond.