Navigant study outlines evolution from VPNs to DERMs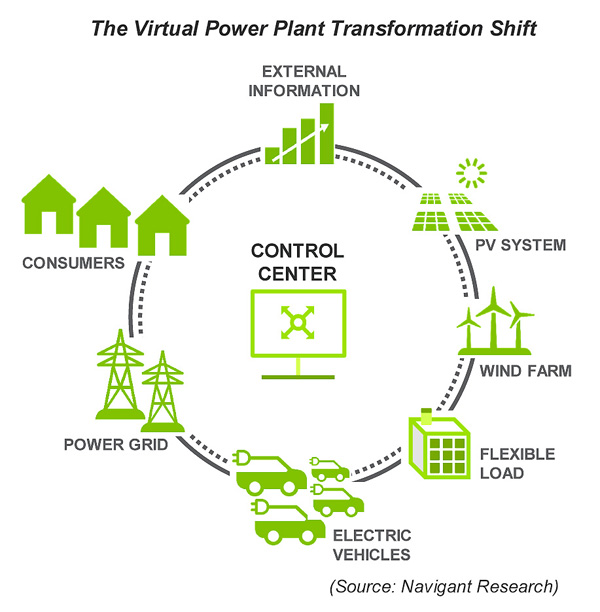 As distributed energy resources (DERs) continue to proliferate, platforms needed to manage a more DER-dominated grid emerge. Virtual power plants (VPPs) provide the necessary software to deal with these challenges and "keep electric grids in a state of constant, delicate, and reliable balance." A white paper by Navigant highlights the ever-growing pool of diverse assets being rolled into VPPs, and setting the stage for future DER management systems (DERMS). The evolution to DERMS is a response to the need for the optimization of distribution networks themselves addressing voltage hot spots, for example, whereas the VPP is more about providing value up to the transmission system via economic optimization of DER assets and issues such as frequency regulation, which can be resolved over broader geographies.
          The answer, Navigant says, is a modern, application programming interface (API)-driven software platform that serves as a fundamental framework for both VPP and DERMS grid services and can be fine-tuned to meet three goals – scalability, flexibility and resiliency.
          The study was conducted by Navigant for ENBALA, a Vancouver-based company that provides grid-balancing load-management systems.
— With thanks to Navigant Research Director Peter Asmus