Kenya opens Africa's largest windfarm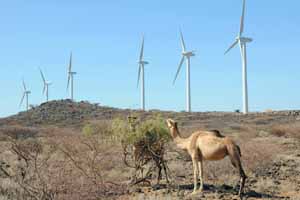 On July 19 Kenyan President Uhuru Kenyatta officially opened the Lake Turkana Wind Power project in the north of the country, by commissioning the 438 kilometre, 400kV Loiyangalani-Suswa High Voltage Power Line that will carry the windfarm's generation to the national grid. At 310 MW from 365 turbines, the windfarm is now the continent's largest.
          A government statement explains that the project is powered by the Turkana corridor wind, a low level, year-round current of air originating from the Indian Ocean.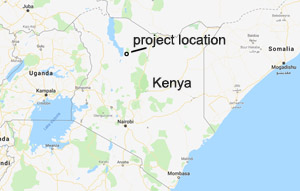 The windfarm itself was commissioned in October 2018 according to Wikipedia.
          Kenya has a stated goal of meeting all of its electricity needs by 2020.