OWA, Parks Canada to develop hydro potential of Ontario's canals
Parks Canada and Ontario Waterpower Association (OWA) announced March 21 that they would be collaborating to manage and develop the hydroelectric potential of two of Ontario's historic canal systems. The new framework is expected to foster new infrastructure investment, encourage clean hydroelectric energy and support the long-term sustainability of the Trent-Severn Waterway and Rideau Canal.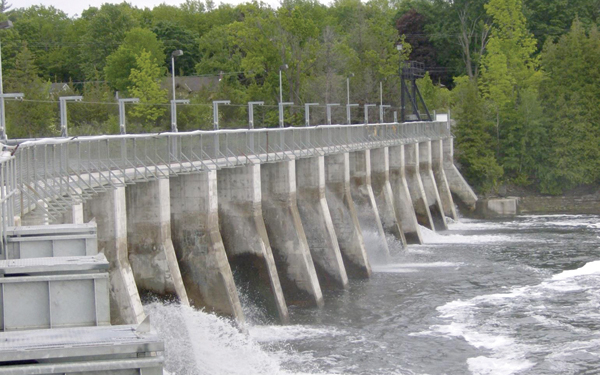 The two organizations announced the release of a report on waterpower management in national historic canal systems in Ontario. The report and its recommendations are a collaborative effort that addresses the shared desire of the waterpower industry and federal government for clear, consistent policy and procedures that encourage investment in waterpower infrastructure and help Parks Canada to realize the revenue potential of hydro generation. The report has over forty recommendations, covering permits and licenses, resource revenues and fees, site release and development, and communications and information management.
All revenues generated by Parks Canada canal operations are reinvested back into the canals. The financial sustainability of canals and communities requires a combined effort with Parks Canada, provincial and local governments and the many business interests along the canal, the partner organizations say.
Parks Canada has expressed an ongoing commitment to the recapitalization and maintenance of very complex historical and contemporary canals infrastructure, including dams, locks and bridges, many of which are integral to the ongoing operation of generating stations along the waterway.
A federal waterways task force report, "Towards a New Business Relationship: Waterpower on Parks Canada Agency Waterways," is available at the OWA website, at owa.ca > Waterpower Information > OWA BMPs & Resources.